Meet the Tru Builders Family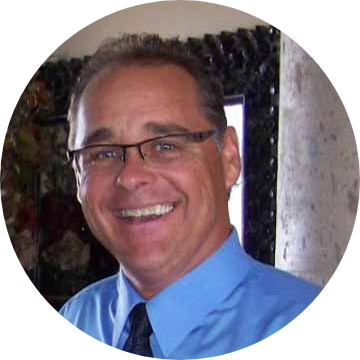 Max Christiansen
Founder, Sales Director


Max has been in the business since he was 10 years old, working for his father who was a Builder specializing in Custom homes in Southern California and the ski country of Northern New Mexico. At 23 Max began working for a National Home Builder, climbing the corporate ladder from Assistant Superintendent to Development Manager where he oversaw 20 million-dollar projects. Max has personally owned and developed Gated Communities in Scottsdale and Phoenix. Since founding Tru Builders in 2010, Max has built dozens of Custom Homes ranging from 2,000 to 14,000 sf as well as hundreds of Additions and Remodeling Projects. Max dedicates his free time to his family and friends, enjoying outdoor activities, water sports and snow skiing.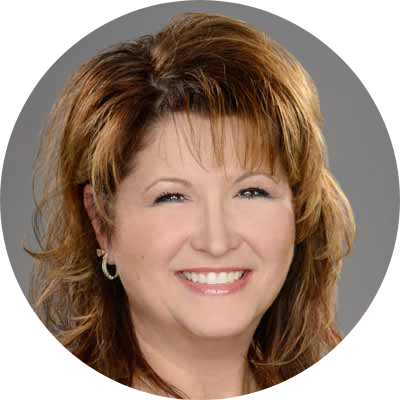 Lori Christiansen
Co-Owner, Office Manager & Senior Designer


Lori obtained her Real Estate license in California in the mid 80's and has worked for several brokerages since. Over the years, Lori has partnered with Max in all aspects of building; from real estate developments, custom homes to remodeling and additions. In addition to overseeing the inner workings of Tru Builders, Lori has acquired extensive Interior Design experience and enjoys helping client's visions become a reality. Max and Lori have been married since 1992 and have lived in the Phoenix Valley since 1993. They have 6 adult children, 3 of whom work for Tru Builders, and are very active in their Community and Church. Lori is an avid reader, enjoys spending her time with family and relaxing at Lake Pleasant and Rocky Point.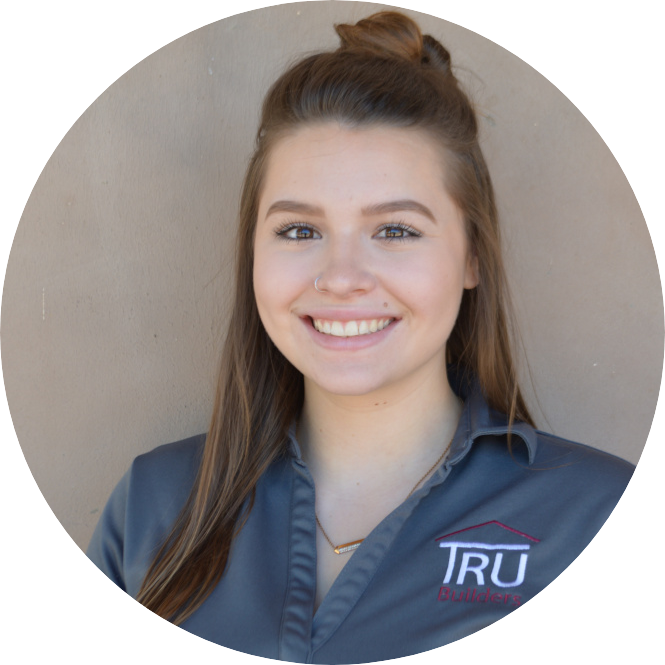 Cassie Christiansen
Designer & Sales Associate


As one of the daughters of Founders Max and Lori Christiansen, Cassie has in depth knowledge of the company's overall operations and hopes to one day take over the company with her sister Rissy. A third-generation builder, Cassie has a unique perspective in bearing witness to Tru Builders growth over all its years. This allowed her to identify the need for and implement the company's Project Management System, CO+ to aid Tru Builders' trajectory. Cassie has overseen the design and completion of hundreds of projects and continues to hone her skills as a designer by attending design seminars in addition to
has allowed for her to assist (prepare for the future course of the company, manage its trajectory) in continuing that momentum by implementing the company's Project Management System, CO+. Cassie goes on sales meetings, has overseen the design and completion of x amount of projects, and teaches co construct. Cassie and her boyfriend just bought and built their first home. Firsthand knowledge.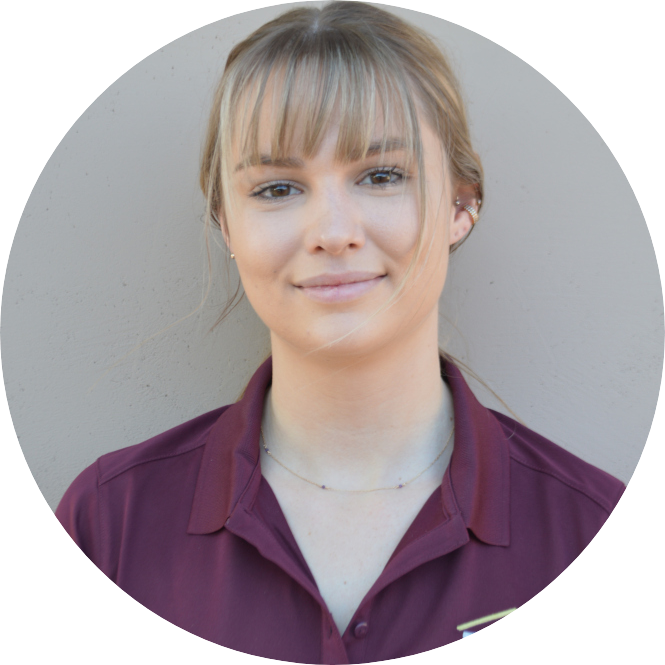 Rissy Christiansen
HR & Accounting Manager


Rissy is the youngest daughter of Founders Max and Lori Christiansen and manages the accounting and invoicing for the company. Her experience with building and maintaining vendor and trade partner relationships keeps projects running smoothly. Payroll and digital design. Scheduling and other stuff too. Budget and contracts. Client relations and invoicing them. Final pictures. Field background. Accounting classes and photography classes.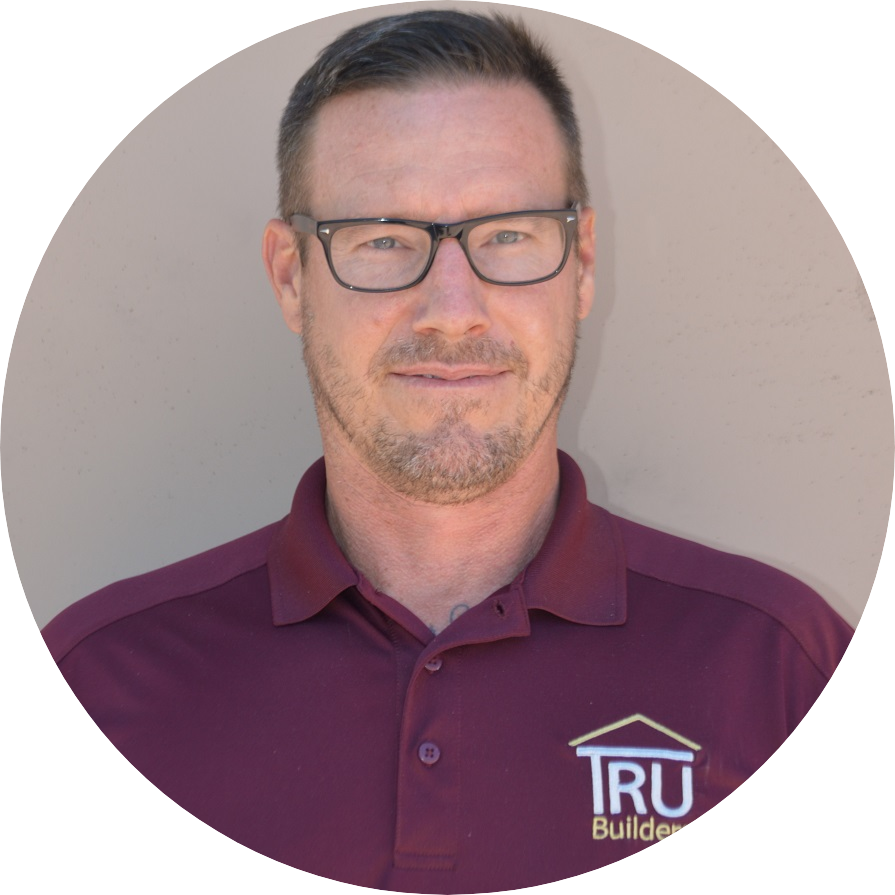 Mitchell D. Jackson
Field Superintendent


Mitchell first began working for the City of Phoenix as a lifeguard and swimming and training instructor. Though born and raised in Arizona, Mitchell relocated in 1994 to Colorado and started his career in various construction fields ranging from masonry, framing, roofing and landscaping. In 2000, Mitchell moved back to Arizona continuing to work in the growing construction industry and in 2006 he obtained Phoenix Finishes and Architectural Design LLC, endeavoring in the world of fine finishes and custom paint and remodels. In line with Tru Builders and their vision, Mitchell has taken the opportunity to expand his extensive skill set and provide the best possible customer service in and out of the field. In his spare time, Mitchell enjoys water sports and outdoor activities of all kinds and serves as a mission team leader and instructor at his church.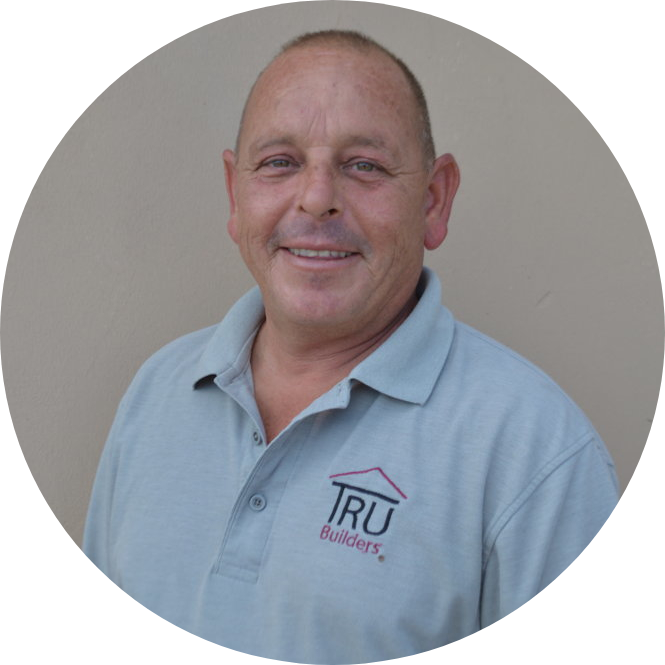 Julio Calixto
Assistant Field Superintendent


Julio began working in the remodeling industry after moving to the Phoenix Valley from Texas in 1997. After a 10-year career of strictly custom painting, he had an enormous interest in learning all the facets of the industry. He began working on commercial remodels and increasingly found his passion within the residential realm. He was worked as Field Manager for several high-end remodeling companies in the Scottsdale/Paradise Valley Area and has run his own business (what kind?) for a few years. Julio has been an integral part of the Tru Family since 2015. Quality workmanship is what he strives to achieve. During his free time, Julio enjoys perfecting is BBQ skills, playing corn hole and spending quality time with his family and friends.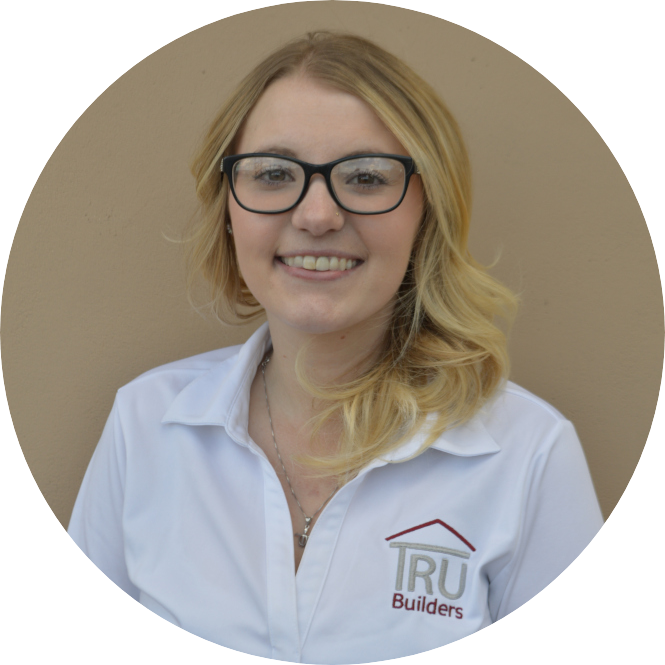 Jailie Davis
Office Assistant & Receptionist


Jailie is our office assistant & receptionist for Tru Builders. Before she came to work for us, Jailie worked at a daycare center before that she was a receptionist for a construction company. Jailie plans to further her education and go to school to become a Phlebotomist. In her free time, she reads the Bible, hangs out with her husband and their two dogs. She also loves spending time with family and friends when she can.
COMPLETE THE FORM BELOW TO REQUEST A COMPLIMENTARY INTITIAL CONSULTATION
Showroom Address
(By Appointment Only)




15306 W Peakview Rd
Surprise, AZ 85387

Mailing Address ​
14537 W Grand Ave #140-196
Surprise, AZ 85374

Contact