Meet the Tru Builders Family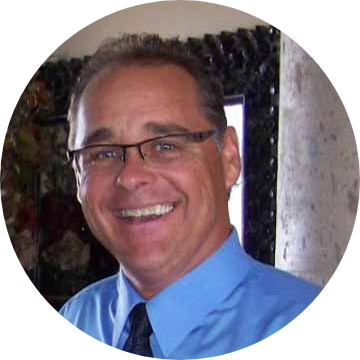 Max Christiansen
Co-Owner/Qualifying Party,
Sales & Design


Max has been in the business since he was 10 years old, working for his father who was a Builder that specialized in Custom Homes in Southern California and the ski country of northern New Mexico. When Max was 23, he started working for a National Home Builder and worked 'his way up the ladder' with a few large companies to where he was in charge of 20 million dollar projects as Development Manager. Max, on his own, has personally developed and built Gated Communities in Scottsdale and Phoenix and built dozens of Custom Homes ranging from 2,000 to 14,000sf as well as hundreds of Additions and Remodeling Projects. He enjoys outdoor activities with his family & friends.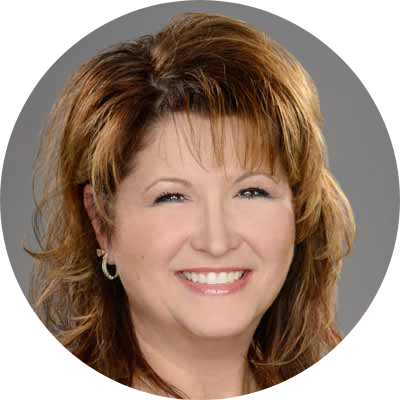 Lori Christiansen
Co-Owner, Office Manager, & Senior Designer


Lori first obtained her Real Estate license in California in the mid 80's as it was required at that time to quote an interest rate and she was working in the mortgage business. However, Lori held her first Open House at 16 (her Grandfather was a Real Estate Broker) and worked for several brokerages over the years. Lori has partnered with Max in all aspects of building, from real estate developments, custom homes to remodeling and additions. Over the years Lori has acquired extensive Interior Design experience and enjoys helping Clients visions become reality. Max and Lori have been married since 1992 and have lived in the Phoenix Valley since the fall of 1993. They have 6 adult children, 3 of whom work for Tru Builders, and are very active in their Community and Church. Lori is an avid reader, enjoys spending time with family and relaxing at either the lake or Rocky Point.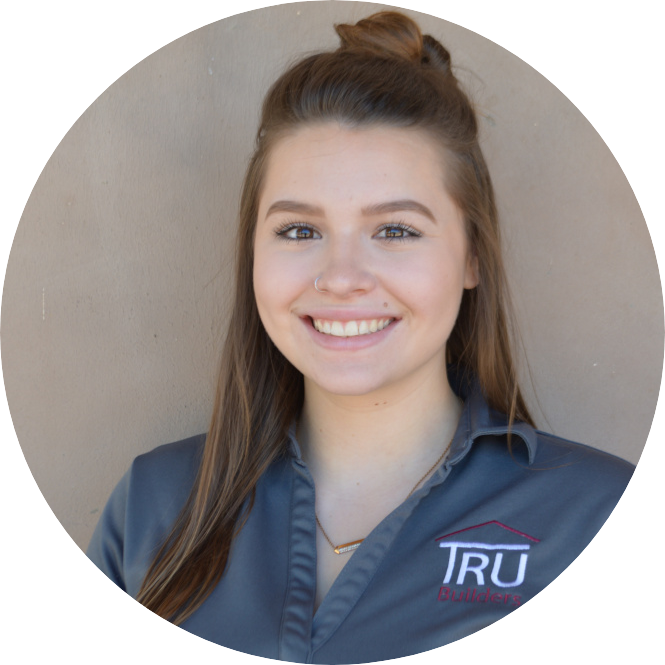 Cassie Christiansen
Designer & Co-construct Coordinator


Cassie is one of the daughters of the Tru Builders owners, Max and Lori Christiansen. She hopes to one day take over the company with her sister Rissy. Cassie is a Designer and the Co-Construct Coordinator at Tru Builders. One of the perks of her job is being able to see the transformation that Tru Builders can make in other people's homes. To completely transform the old into their new dream destination home. From walking into the client's original home to see it change into the image they described at the first meeting brings joy to her heart. In her free time, she loves to spend time with both her and her boyfriend's family. She is currently building a house of her own and is taking in all the fun moments to soon see the finished product.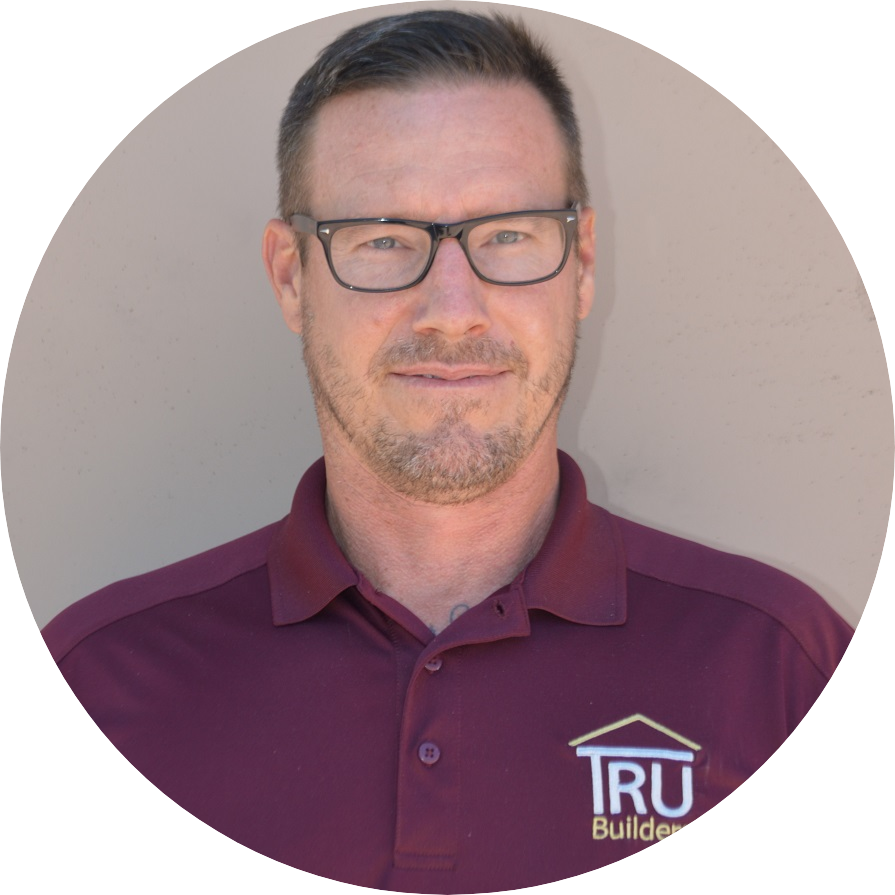 Mitchell D. Jackson
Field Superintendent


Mitchell is an Arizona Native, born and raised in various parts of the Valley. He first began working around 30 years ago for the city of Phoenix as a lifeguard and swimming instructor and continued to work in aquatics as a training instructor. In 1994, he relocated to Colorado and started in various construction fields ranging from masonry, framing, roofing, and landscaping. Mitch moved back to Arizona in 2000 and continued to work in the trades. In 2006 he obtained a L.L.C. "Phoenix Finishes and Architectural Design" and endeavored in the world of fine finishes and custom paint/remodels. Working with Tru Builders has given him the opportunity to expand and enjoy his past construction skills and provide the best possible customer service in and out of the field. In his spare time, he enjoys water sports and outdoor activities of all kinds and he serves as a mission team leader and instructor at his local church. He states that Tru Builders has a wonderful vision and he feels blessed to be a part of it.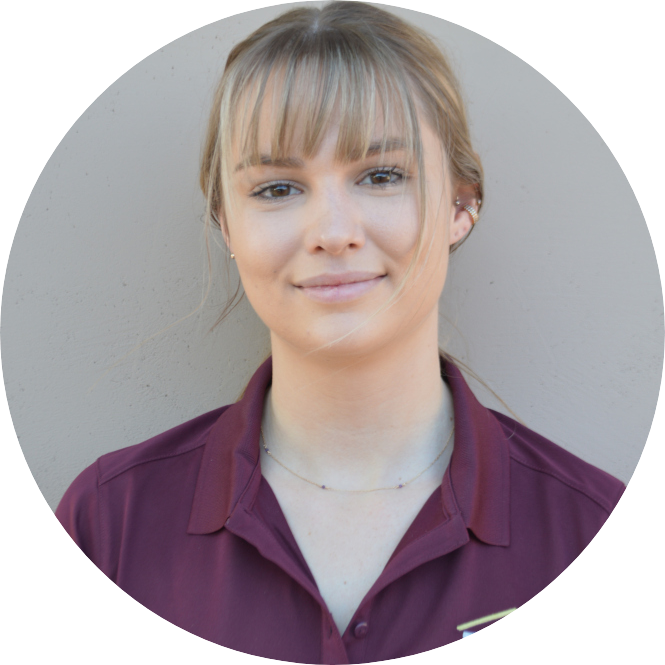 Rissy Christiansen
Digital Designer & Media Coordinator


Rissy is the youngest daughter of the Tru Builders owners, Max and Lori Christiansen. She works for Tru Builders as the digital designer, media coordinator, and photographer. She stays in the office most of the time. Occasionally she helps the guys in the field, so she can better her understanding of all that takes place during our remodels. She plays a big part in designing the kitchens and bathrooms for most of our remodels. She also takes the final pictures of our projects and manages some of our social media. She likes to spend her free time with her nose in a book. When she's not reading she prefers to spend time with her family and friends.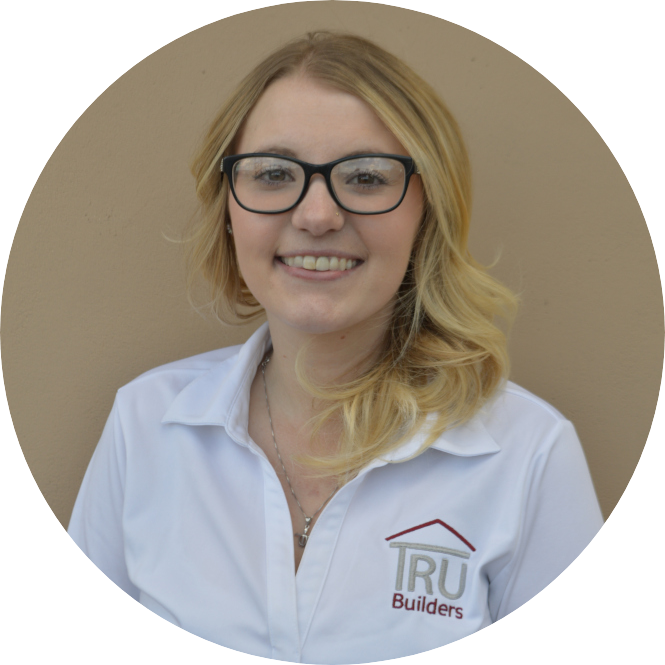 Jailie Davis
Office Assistant & Receptionist


Jailie is our office assistant & receptionist for Tru Builders. Before she came to work for us Jailie worked at a daycare center before that she was a receptionist for a construction company. Jailie plans to further her education and go to school to become a Phlebotomist. In her free time, she reads the Bible, hangs out with her fiancé and their two dogs. She also loves spending time with family and friends when she can.
COMPLETE THE FORM BELOW TO REQUEST A COMPLIMENTARY INTITIAL CONSULTATION
Address
Mailing Address
14537 W Grand Ave #140-196
Surprise, AZ 85374
Showroom
(by Appointment Only)
15306 W Peakview Rd
Surprise, AZ 85387
Contact
P: 623-546-8681